What Our Students Say About Us
---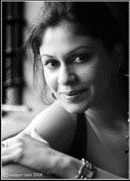 Ashwita has a lovely energy which puts one at ease immediately and therefore helps absorb the teaching more easily. Thank you for the acknowledgement of profound experiences, the belief in converting everyone and anything into positivity and also the informal and non-intimidating environment.
Madhu Nataraj, Bangalore
---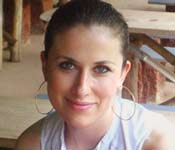 I fell by chance on the ARTH website after googling Reiki in Bangalore to my wits' end... Between certain sites boasting to learn Reiki 1, 2 and 3 in a weekend for a special price, I wanted to get away from the (blatant) quick money making schemes... After all, I was (and still am!) on the quest for spirituality! I found the ARTH website to be very informative for a newbie in Reiki like me! I decided to take the jump... I wrote to Ashwita...
My email request was answered promptly and a few weeks later (due to my hectic schedule at the time), there was I at Ashwita's place. What I liked the most about the courses ( I am now a Reiki 2 healer) is that they are dispensed in Ashwita's home, and the student groups are limited to 5, making the interactions extra personal! Not to mention the lovely lunch prepared by Ashwita!
Ashwita shares her knowledge, experiences and gives you guidance all throughout the day. Even after the class, she's always there in case of a spiritual emergency! I feel blessed to be one of Ashwita's students and to have let Reiki into my life...
Maria Breton, Bangalore
---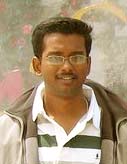 I cannot express in words the enlightenment that I have acheived by being associated with ARTH. My quest for answers and my urge for realization of my higher true self had led me to many places , but once I came in touch with them, I knew I'd found what I had been searching for all along. I've been fortunate to visit both the Bangalore and Belgaum centers. Even as I enter the place, all my tensions fly and a wonderful calmness fills my mind. No wonder, because the whole place vibrates with pure energy.
I first got a chance to chat with Ashwita and I was surprised with the clarity of her thoughts on life and worldly matters . She is an extremely creative and dynamic person, whether it is teaching reiki, cooking , travelling, meditation, or anything else!
Dr. Beena Rani Goel or Amma as we lovingly call her, is the very picture of love and kindness. Just her presence can make the surroundings so peaceful and calm.
I first got a chance to take up Reiki 1 attunement from her. That day is forever embedded in my life. It was a wonderful experience. I never looked back, and returned soon for the second degree. Thereafter I got a chance to get attuned by Ashwita. It was that same wonderful feeling everytime. Also I have participated in several Reiki group healing sessions organised by Amma and Ashwita in Belgaum as well as in Bangalore.
It is something like a different dimension has opened up in my life , and I cannot thank them enough for this enlightenment that now encompasses me all over.
Santanu Kar, Bangalore
---

The reiki that you sent me through time and space has cured me completely (from a week-long fever), I was all up and fine exactly after 3-4 hours and it's a miracle.
I liked the clarity of thought Ashwita has - and also the explicit display of knowledge on reiki. I'm quite happy with the entire process and the way Ashwita conducted the entire session. The class was conducted in a very personalized way and both of them guided me and helped me to understand the basic fundamentals of life and Reiki. I think she is a prodigy when it comes to Reiki and the incredible joy I am receiving after attunement is simply phenomenal and like she said, Reiki is not a faith healing , it is the connection to the higher form of life where you would be automatically channeled to receive the immense , infinite and limitless universal energies.
The vibration I felt during attunement was quite stupefying and it was a great experience. she has helped me to awaken my Chakras and I can very well feel that to a greater extent. I am feeling much more confident in all the ways. I think Reiki has become my best friend and a guiding force too and I would like to thank Ashwita for everything.
I think they are the perfect masters for holistic healing.
Amitayu Chakraborty, Bangalore

---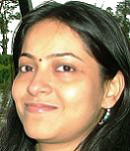 The overall session was very educative and interesting. The trainers have a very friendly approach. Their positive conversations, their co-operation and their helping attitude is the best part of the course.
Dr. Snigdha C, Bangalore

---

The Reiki class was a very enjoyable and an interactive learning experience. I liked the informal and yet focussed delivery style.
I hope to experience much more with regular practice!
Kalyan Kumar Ghosh, Bangalore

---

The delivery of the course was excellent! It was very interactive, and I truly appreciate the response to even the dumbest question.
Sathish VG, Bangalore

---

It was a wonderful day and experience. I learnt a lot of things and will surely practice regularly. I hope to learn the next degree too.
The atmosphere was very homely, and what I liked best about the course ws the introduction to healing and the effects of regular practice and healing. Thank you for spending so much time and and sharing so many good things and great experiences. Good Luck!
Kiran Kumar Sudhindra, Bangalore
---
We liked the polite and friendly way the guru and her husband were with all of us. Your utmost personal attention in imparting knowledge to others is highly appreciated
Vasantha & KV Hariharan, Bangalore

---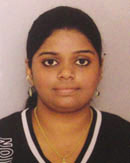 I could really feel the energy running through my hands during the attunement. I can say that both of you were friends more than teachers! You both are a trunk of abundant knowledge. All the best and God bless you.
Chaitra G, Bangalore
---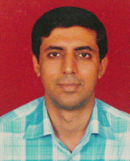 The course is really good for beginners, a good blend of theory and practicals. The interactive nature of conducting it makes it interesting throughout. Also the knowledge/ info shared about topic related to health and overall attitude was great.
Sanjay Aneja, Bangalore

Please Click here to read more testimonials from our students