Online Classes
If it is possible, we always recommend that Reiki be learned in person from a reliable teacher in your city. Google search usually helps you out with a list of Reiki masters near you. However, in the event that none are available or affordable, we offer online Reiki classes.
What you Learn
You learn the basics and the principles of Reiki, after which there will be an attunement, which is the process of opening your energies to facilitate the free flow of energy. The class also includes a hands-on practice of Reiki self healing, so that once you have practiced it with us, you have cleared any doubts and are confident with the process. You will also learn how to heal other people with Reiki, and the various other areas of your life that Reiki can help you with.
The best Online Reiki Class
Since the session is done through a video call, there is a much deeper connection with the teacher. The session is structured to clear all common questions, and also leaves scope for you to clarify any doubts you may have, before as well as after the session. Every participant is important to us, and we are constantly working to ensure you have maximum support. This class is just one small step away from the best option to learn Reiki - in person. This personalised session is conducted over skype or google hangouts and are about 4 hours long. The course fee is $65.
Please contact us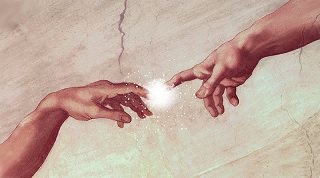 Distant Healing
The simplest of what we offer, is the distant healing. On the part of the client, it involves receiving energy healing on a daily basis. If the client is stable (i.e. mentally healthy and not hospitalised or debilitated) we recommend spending some time doing a little meditative exercise to intensify the energies we send. However, the healing still works if the client is unable to do this. Usually, we start with a week of healing to see if the person receiving the healing is responding well, and then we continue for longer, usually 21 days. Distant healing is recommended when there is a problem that needs long term healing. For instance, someone with arthritis, schizophrenia, cancer, etc., would be better off with distant healing. Also, students preparing for exams, women preparing to have a baby, and people planning weddings would benefit from distant healing, as it would smooth out the process.
Online Therapy
This is our regular therapy session, taken online. It is much more powerful than a normal distant healing session, and is like coming to us in person for therapy, the only difference being that you do it from your home.

We usually do online therapy over skype or google hangouts. A part of the session is reserved for talking, and a part of it for the healing itself. We usually do the online therapy sessions on weekdays.

Please contact us for details on the distant or online services.