About Us
Although ARTH was established in 1998, it was only in 2006 that we came to Bangalore. People from all walks of life come to us, for a wide variety of reasons. We have touched nearly 2000 lives, and helped people heal from problems like fear, stress, paranoia, BP, aplastic anaemia, cancer, and nerve, muscle and bone problems. We have
worked with corporates
like Aricent, Accenture, General Motors, ISB, SP Jain Institutions etc. to help them integrate reiki, meditation or hypnotherapy for stress relief in their daily lives.
Ashwita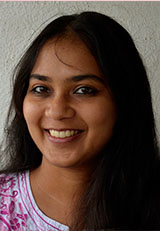 Raised in a spiritual family, Ashwita learned meditation as a child. In her teens she learned Reiki from her mother and assisted her during classes. It was many years later in 2006, after she joined work as a software engineer, that she finally became a Reiki teacher. A few months later, she quit corporate life and chose to work with healing professionally.
She eventually trained in several methods of healing, although today she primarily works with Reiki, meditation, hypnotherapy, past life therapy and EFT. She also practices reconnective healing, Ilahinoor and Light Movement healing, and integrates them with her work.
Visit Ashwita's personal website at Ashwita.com
Click here to buy her book Healing through Reiki as an ebook or in print.
Rohit V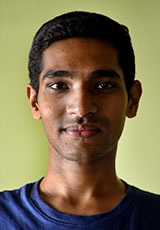 As someone who was intrigued by the notion of an intelligent, living and loving cosmos that has given rise to innately spiritual human beings, spending many years in an uninspiring field of technical education did not fit with the expectations Rohit had of adulthood. Despite this, he persevered in his quest to get to the bottom of it all, reading spiritual texts and engaging in a deeply introspective way of life. Life eventually obliged, though not quite as he had expected.
A period of intense personal gloom that saw him stretched beyond breaking point was ultimately necessary to help him see beyond the veil of day to day existence, and to rekindle a forgotten emphasis on healthy and conscious living. Learning and practicing the system of energy healing, Reiki, has been part of his process of healing and awakening.
He now devotes himself to helping others transcend their life scenarios, and find true peace.
We teach Reiki and meditation. Reiki classes are usually held on alternative weekends, and meditation classes are usually once in a month.
We heal through Reiki, Meditation, Hypnotherapy and Past Life Therapy. Healing and therapy sessions are by appointment only.
Click here to know more what problems we can help you with.

Please visit our
Photo Gallery
to view photographs taken during classes and group healings.
Location
We are located at the marathahalli junction on varthur road, Bangalore. Contact us for more details regarding the location.