Corporate Programs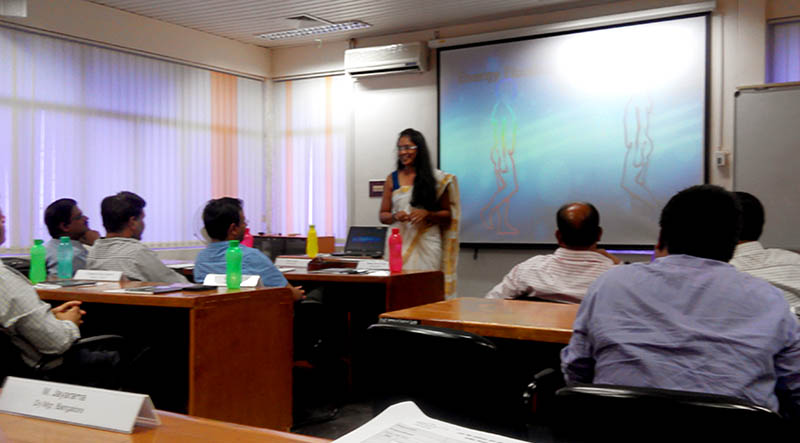 Increasing work pressure and expectations have left most employees feeling listless and demotivated. We help participants cope not only with these problems, but also empower them to improve their health and relationships.
Having worked in the software industry herself, Ms. Goel understands and empathizes with the difficulties presented by a corporate lifestyle: an aspect that filters through in her work. Our programs are also interactive and always customised to suit the requirements of the participants.
Typically, we offer

half-day and one day sessions for stress management, using meditation, yoga and hypnotherapy
one-day Reiki workshops to help participants cope with a wide variety of issues ranging from fatigue, lack of motivation and peer-relationships to better health
two day Reiki and meditation workshops, an extention of the above-mentioned
The USP
Unlike common methods like yoga and meditative exercises, Reiki is simple and easy to use with minimal restrictions and is very easy to incoporate into a hectic schedule. A few minutes spent everyday in healing bring great benefit personally as well as professionally. We modify and adapt our other techniques as well, so as to bring maximum benefit and to suit modern lifestyles.
Some of the clients we have worked with, include Aricent, Accenture, General Motors, India-Japan Initiative, Indian School of Business, SP Jain Institute of Management, and Powergrid.
Please contact us to find out how we can help you improve the health and efficiency of your employees.